The 'Cuirothèque', a showroom dedicated to leather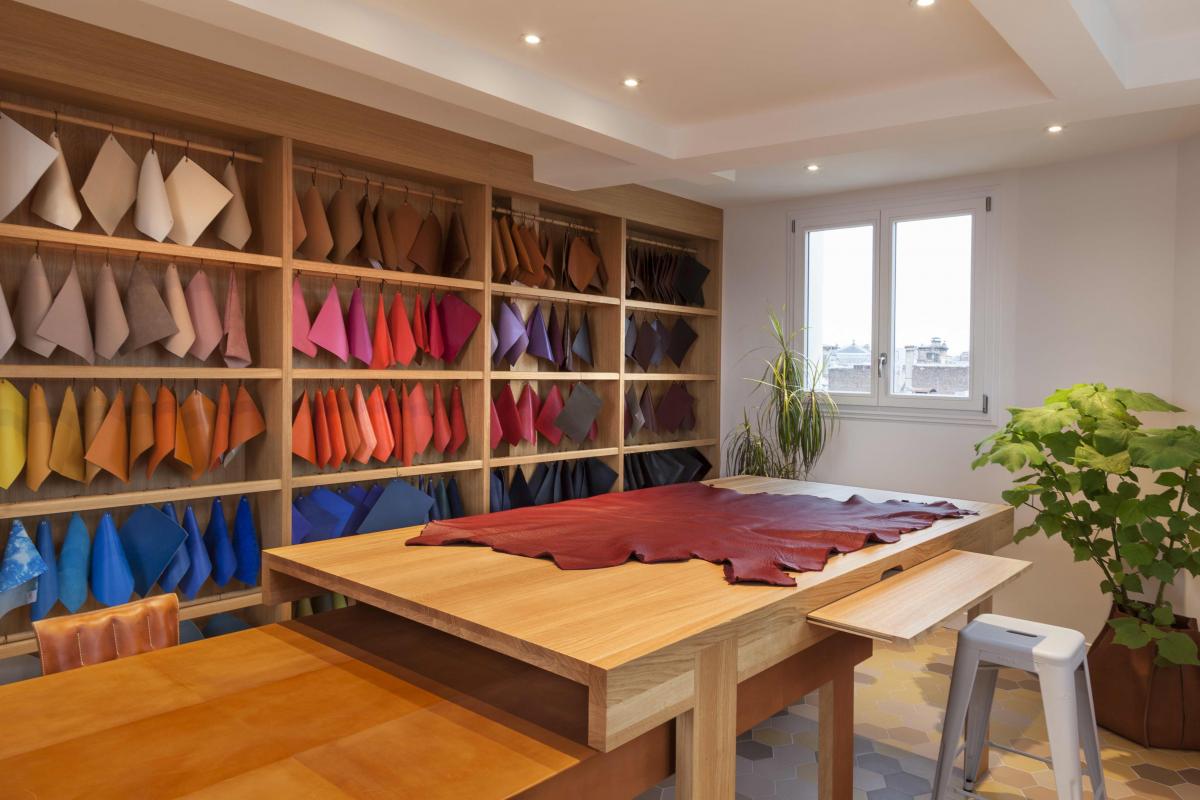 ©Hervé Ternisien
The 'Cuirothèque' works as a library: all varieties of leather (colors, textures, finishes,) proposed by the French Tanners, are referenced with small samples.
This Paris based showroom welcomes on appointment stylists, shoe and leather good designer, interior designers, ... all professionals wishing to explore the wide possibilities offered by the use of leather.
Twice a year, new collections add up to the range of leather samples.
Visiting the' Cuirothèque' offers the opportunity to get to know leather, take the time to understand it, to be inspired by it.
To make an appointment: send us a message via the contact page here.